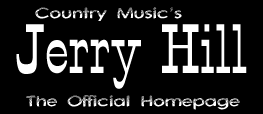 What's New...


European Tour Planned
Jerry will be heading back to Europe this summer to perform at some outdoor festivals. Dates and locations pending...

New CD in the Offing
This month, Jerry will go to Nashville to record new material. Check back for further details...




© 2000 Hillcraft Productions. All rights reserved.